100% of all profits from the purchases of these items will go towards helping Danny. You item should arrive within 5-10 business days from the date or purchase. Please email donations@dannyisthebomb.com if you think your order should have already showed up.
Tee Shirt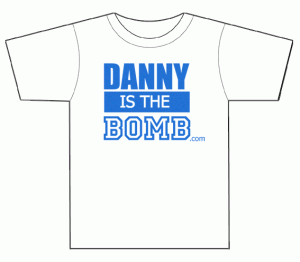 SOLD OUT!!!
---
Stickers
We have 2 different stickers for sale that should start shipping on Tuesday. $10 per sticker which includes shipping. Both styles come in black or white, so there are 4 total options. Choose wisely, or, buy them all!
The first sticker is 7″ wide design. Good for cars, boards, refrigerators, etc.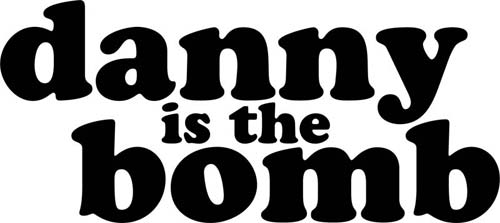 SOLD OUT!!!
---
The Bomb Band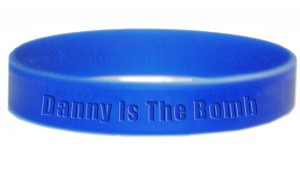 $10
SOLD OUT!!!
---
Get Shredder Sticker
The sticker runs in two different sizes. The large one is 12″ x 5″ and the small sticker is 6″ x 2.5″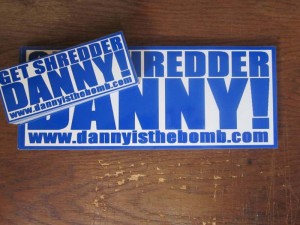 SOLD OUT!!!