January 28th, 2011 by Conor
For those of you that don't know Danny is a big fan of Glen Junction. It's on the "must do" list anytime Danny is back at home in NH. Even in a cloudy daze, Danny requested to head there as soon as he got out of the hospital. In case you don't believe me here is a conversation we had with him the night before his 3rd surgery: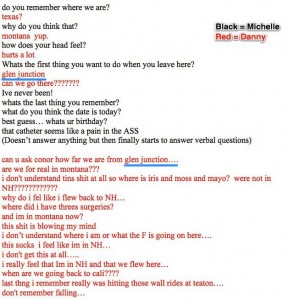 In case you missed the coupon in the paper here it is again. Never expires… 20% Off food, 20% to Danny. Glen Junction is the Bomb!