January 11th, 2011 by Conor
Michelle has been slaving away making hats to help raise money for Danny. The hats are going to be one off, and each time one sells it will be replaced with a different one. These hats have been made with lots of love while she watches over Danny. Ships quickly and makes for awesome pro ski/snowboard type gift. These hats are one of a kind and we love Michelle for making them! Michelle is also the Bomb!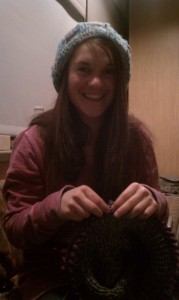 Michelles Black Hat – $100
!!!!SOLD!!!!
MORE TO COME!
The First hat is black with brown in it. If it doesn't sell I am going to take better pictures with a much nicer camera because this hat is the BOMB!