January 9th, 2011 by Conor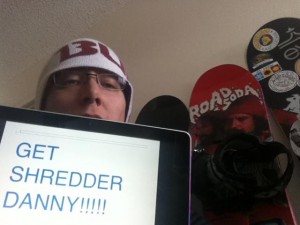 I think it's wonderful to see the outpouring of support for Danny. I hope that all goes well and that he gets better.
Massive respect and heartfelt sympathies to Danny and everyone who loves him. Next day I'm out on the board Imma throw it down for him.
Keep sending your photos to 603-496-6621 or donations@dannyisthebomb.com