January 8th, 2011 by Conor
It's 2:48 AM. Danny just got blankets straight from the dryer. That's one of my favorite things. Some of my other favorite things are his laugh and his smile. I love it when he defends me when Conor pokes fun at me. Even though it doesn't bother me when Conor pokes fun at me, it makes me smile that Danny always has a quick comeback to throw his way. Last week, over the holidays, Danny texted me to let me know that I should make fun of Conor for eating three boxes of Cheeze-Its in three days. Three days after giving Conor shit about his nasty little Cheeze-It habit, I received a message (with picture) from Conor telling me that Danny started wearing briefs. I laughed out loud and sent Danny a text, briefs? really? Ten days after it all started, Conor was seven boxes deep of Big Cheeze-Its and Danny had given up on briefs.
Michelle: How about those Cheeze-Its Eh?
Conor: F-U You and Danny are So Gay
Michelle: Haha you love Cheeze-Its
Conor: I have put down 3 boxes in 3 days, that's 5,850 calories in Big Cheeze-Its, I think I have a problem
Michelle: You have a problem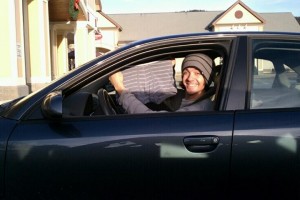 Conor: Can you beg Danny not to convert to boxer briefs, I just threw up in my mouth.
Michelle: What he's wearing boxer briefs, what the hell?
Conor: He looks like a total Chad and it hurts my eyes
Michelle: Your lying
Conor: He's converting to briefs to impress you.